New Leaf Migration – Trusted Advice on Immigration
New Leaf Migration provides Australian migration advice and assistance across a broad range of visas with a focus in business, skilled, employer sponsored and family stream visas. Our team is here to provide the technical expertise and the personal support for the difficult process of charting a course towards your life in Australia.
We are based in Woombye on the Sunshine Coast in Queensland Australia. With the increase of online communication, we can work with clients anywhere in Australia or globally from our humble home base. Australian immigration is a complex area of law, everchanging policy and procedure with a varying level of complexity in every case. Our skilled and dedicated registered migration agents, principal Jeremy Harmon (MARN 1386798) will personally guide you step by step through the migration process. Their professional assistance on your side can be the crucial difference between success and failure.
New Leaf Migration value the trust you place in us, and our goal is to assess every client's situation and work out the best pathway for success. We execute well-prepared and documented applications to the Department of Home Affairs to present your case in the best possible way. We are client-focused and have the skills to develop compelling arguments in support of your application.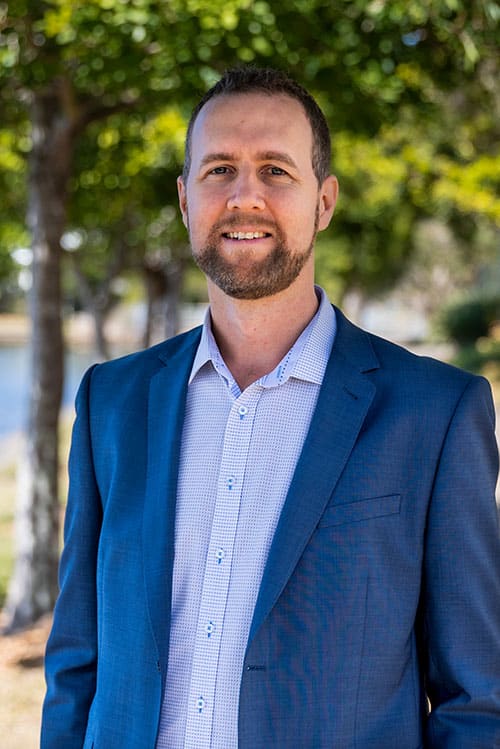 Jeremy Harmon
Principal Registered Migration Agent
Jeremy Harmon is the owner and principal registered migration agent at New Leaf Migration. He developed an interest in immigration law in the final stages of his law degree leading to a successful career in immigration today. His experience in immigration law spans many years from Brisbane to the Sunshine Coast, managing practices and establishing New Leaf Migration in 2017.    
Jeremy worked in the Department of Human Services (Centrelink) for many years developing a strong customer focus and applying the social security legislation and policy to individual cases. He holds a Bachelor of Science, Bachelor of Laws, Postgraduate Diploma in Practical Legal Training and is admitted as a solicitor to the Supreme Court of Queensland.  
Jeremy's personal integrity and compassion to help people embark on their journey to Australia is the driving force for his successful immigration career. 
Bruce Kimball
Registered Migration Agent
Bruce Kimball is an experienced Registered Migration Agent with a background working in both public and private sectors. He has worn a number of different hats during this time including public servant, political adviser, lobbyist and community activist. Government portfolios that he has worked in include industrial relations, education, employment and training.
A former Sunshine Coast resident, he holds a Business degree majoring in human resource management and a Graduate Certificate in Migration Law.
Bruce is a first generation child of a migrant parent – his mother migrated to Australia from the UK, and is passionate about helping his clients achieve their migration goals